The official journal of Orphanet, the portal for rare diseases and orphan drugs.
Announcement: COVID-19 impact on peer review
As a result of the significant disruption that is being caused by the COVID-19 pandemic we are very aware that many researchers will have difficulty in meeting the timelines associated with our peer review process during normal times. Please do let us know if you need additional time. Our systems will continue to remind you of the original timelines but we intend to be highly flexible at this time.
Each year, the last day in February is designated as Rare Disease Day around the world. It was started in 2008 to raise awareness about rare diseases, the research being conducted to treat them, and the patients who live with them. Please come back on Tuesday, February 25th, when we will start presenting our annual Rare Disease Day content, featuring a new article, moving blogs, and a rare disease quiz to test your knowledge on these disorders.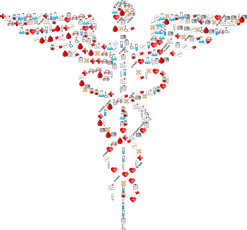 Rare Disease Day blog: Improving Rare Disease Recognition
Our first Rare Disease Day blog this year, is one of the runners-up from Findacure and Medics4RareDiseases' "Student Voice" contest. University of Leicester student Muhummed Shaikh makes a compelling argument for making some changes to how medical students are educated (full-length contest entries can be found here).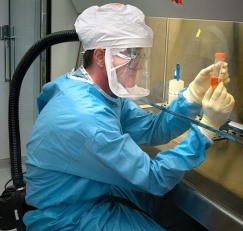 Rare Disease Day blog: Dual Deprivation for Rare Disease
Our third blog from the finalists of Findacure and Medics4RareDiseases' "Student Voice" contest, comes from St Georges, University of London student Sandy Ayoub, who expounds upon how rare diseases can bring a psychological burden (in addition to a physical one), for both patient and caregiver (full-length contest entries can be found here).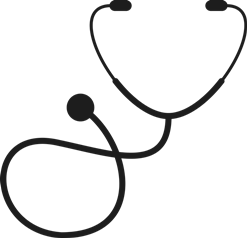 Rare Disease Day blog: No Country for Healthcare Equity
University of Western Australia student Anneliese Ng describes the different areas of disparity in healthcare among Indigenous and non-Indigenous people in Australia, in another finalist entry from Findacure and Medics4RareDiseases' "Student Voice" contest (full-length contest entries can be found here).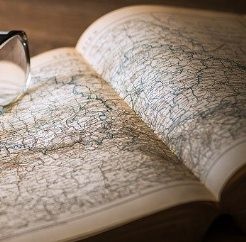 Rare Disease Day blog: Open for Rare/ Rare Disease Cell Map
We hope you will take great interest in a Rare Disease Day blog by Benoit Coulombe and Marie-Soleil Gauthier of the Montréal Clinical Research Institute in Montréal, Canada, about the "Rare Disease Cell Map" and their Open for Rare website.
Rare Disease Day: Findacure winner
We are so proud to publish the winner of the 2019 edition of Findacure and Medics4RareDiseases' "Student Voice" essay contest! Cambridge University's Anna-Lucia Koerling presents a moving account of an experience with a patient living with Neurofibromatosis type 1, what it revealed about physical and mental aspects of rare disease, and how it showed Anna-Lucia what kind of doctor she aspires to be. We thank Anna-Lucia, Findacure, and Medics4RareDiseases for their moving contribution to the journal.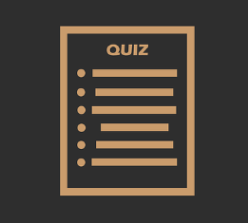 Our annual Rare Disease Day quiz has returned!
We are excited to say our annual Rare Disease Day Quiz has returned to the BMC "On Medicine" blog. It features questions on different disorders, treatments, and rare disorders in popular culture. Now is a great time to test your knowledge of rare diseases and more importantly, learn something new about them. We look forward to hearing how you performed this year!
Featured series: Undiagnosed rare diseases
Our new thematic series, guest edited by David Adams, delves into the challenges and opportunities which exist for patients living with undiagnosed rare diseases. We are looking to publish material which speaks to the importance of a diagnosis, of utilizing individual approaches in treating patients, of functional studies, and the best ways to share information. For more information about the series (including submission info), please click here.
Editor-in-Chief
Francesc Palau, Sant Joan de Déu Children's Hospital and CIBERER, Spain

Announcing the launch of In Review
Orphanet Journal of Rare Diseases, in partnership with Research Square, is now offering In Review. Authors choosing this free optional service will be able to:
Share their work with fellow researchers to read, comment on, and cite even before publication
Showcase their work to funders and others with a citable DOI while it is still under review
Track their manuscript - including seeing when reviewers are invited, and when reports are received
See what the Orphanet Journal of Rare Diseases In Review platform looks like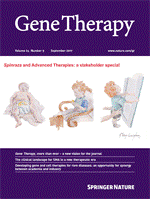 One of the journals in our extended family, Gene Therapy, is featuring a special issue this month, entitled "Spinraza and advanced therapies: a stakeholder special". This issue is a vital resource for all stakeholders in the development of advanced therapies such as Spinraza, which is used to treat spinal muscular atrophy.

ADA-SCID
New Horizons in the Management of ADA-SCID is a free independent online resource, developed by Springer Healthcare IME for healthcare professionals who are presented with ADA-SCID to understand the biology of the disease, know how to screen for it, and be aware of the current and emerging treatments. The resource is supported by an educational grant from Orchard Therapeutics and led by an Editorial Board comprising Andrew Gennery, Fabio Candotti and Robbert Bredius. It offers:
Summaries of the latest published articles
Interviews with leading experts
Webcast on clinical practice
Case studies to learn and test knowledge on extra immunological aspects, newborn screening methods and clinical presentation
Specialist directory of ADA-SCID specialist centres around the world
Coming soon:

Video interviews providing insight from the patient/care and nurse
Panel discussion webcast on gene therapy and best practice
Aims and scope
Orphanet Journal of Rare Diseases is an open access, peer-reviewed journal that encompasses all aspects of rare diseases and orphan drugs. The journal publishes high-quality reviews on specific rare diseases. In addition, the journal may consider articles on clinical trial outcome reports, either positive or negative, and articles on public health issues in the field of rare diseases and orphan drugs. The journal does not accept case reports.
About Orphanet


The Orphanet Knowledgebase is an organized and dynamic collection of information and data on rare diseases and orphan drugs. Added-value data from multiple sources are archived, reviewed, manually annotated, and integrated with other data.

Orphanet makes available:
An inventory of rare diseases and a classification of diseases elaborated using existing published expert classifications, cross-referenced with other terminologies.

Annotations with associated genes, phenotypes and epidemiological data.

An encyclopedia of rare diseases in eight languages.

An inventory of orphan drugs at all stages of development, from orphan designation to European market authorization.

A directory of specialized services, providing information on specialized clinics, medical laboratories, ongoing research projects, clinical trials, registries, networks, technological platforms and patient organizations, in the field of rare diseases, in each of the countries in Orphanet's network.

An encyclopedia of recommendations and guidelines for emergency medical care.

A bimonthly newsletter, OrphaNews, which gives an overview of scientific and political current affairs in the field of rare diseases and orphan drugs, in English and French.

A collection of thematic reports, the Orphanet Reports Series, focusing on overarching themes, directly downloadable from the website.

Free access to Orphanet data for research purposes via www.orphadata.org.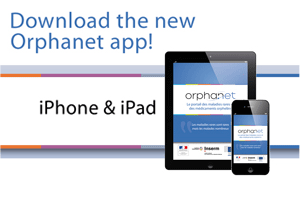 Affiliated with
Orphanet Journal of Rare Diseases is the official journal of Orphanet, the portal for rare diseases and orphan drugs.

Follow