The official journal of Orphanet, the portal for rare diseases and orphan drugs.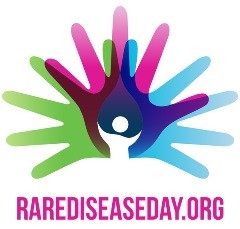 Since 2008, the last day of February has been dedicated to raising awareness about rare diseases. This global campaign is a precious opportunity for everyone to contribute to raising attention to 300 million rare disease patients and support initiatives around the world aiming to improve their lives. To mark this day, we will also present our annual Rare Disease Day content, featuring our newly published article and blog posts on this topic.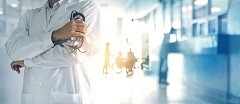 Student Voice Winner 2021: Exploring Intersectionality; an international yet individual issue
We are proud to publish the 2021 winning essay of the Beacon and Medics4RareDiseases' Student Voice Competition. The author Zainab Ahmed Alani, Medicine (MBChB) from University of Glasgow, is focusing on the impact of the intersectionality on the lives of rare diseases patients, looking at these challenges faced personally as a patient, as well as an aspiring medical professional. Read this great article here.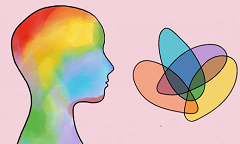 Rare Disease Day blog- Intersectionality and Elephantiasis: A Case Study
Gavin Choong, currently Bachelor of Laws (Honours) and Biomedical Sciences at Monash University, Australia, is one of the finalists of the 2021 Beacon and Medics4RareDiseases' Student Voice Competition. In his blog post, Gavin explains the correlation between patient identity and received treatment, and advocates a holistic approach in tackling this rare disease. Read this insightful post here.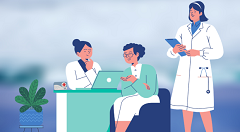 Rare Disease Day blog- Looking Through a New Lens: Insights into Patient Participation in Rare Disease Research
Meagan Collins, a first-year MD-PhD student at the University at Buffalo Jacobs School of Medicine and Biomedical Sciences and one of the finalists of the Beacon and Medics4RareDiseases' Student Voice Competition, summarizes in this blog post the importance of patient participation in rare disease research; e.g., on GRIN Disorders.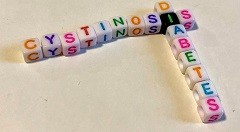 Rare Disease Day blog: An Eye for an Eye – How Comparisons Between Cystinosis and Type 1 Diabetes Can Reveal Health Inequalities for Patients with Rare Diseases.
Another finalist of the Beacon and Medics4RareDiseases' Student Voice Competition is Maria Lopez-Ruiz, a fifth-year medical student at the University of Cambridge. In her blog post, Maria compares Cystinosis to the more common Type 1 Diabetes, focusing on some of the health inequalities impacting rare diseases patients, such as limited treatment accessibility and social challenges faced by children. Check out this informative post here.
Rare Disease Day: Cushing's Hub Competition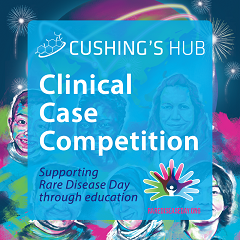 To coincide with Rare Disease Day, the Cushing's Hub Editorial Board is pleased to announce the new Cushing's Hub Competition in which clinicians are invited to submit ideas for clinical case learning modules, designed for healthcare professionals, on the subject of Cushing's syndrome, hypercortisolemia and related clinical challenges. The winner will see their entry converted into an interactive educational format, with integrated vodcast, which will be promoted throughout Europe and beyond! Entrants can focus on any clinical aspect of the disease process, including complications, comorbidities, and quality of life. The competition opens on 28 February 2022 and runs through to 15 June 2022. Click here for more information.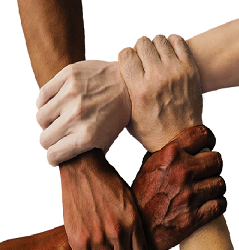 "Student Voice" Winner: "Unmasked"
We are proud to publish the winner of Findacure/ M4RD's "Student Voice" contest, a moving reflection from Barts and The London School of Medicine and Dentistry student Catriona Chaplin, on three patients and their families living with mastocytosis. Catriona discusses the difficulties faced and how these challenges can resonate more widely with other patient groups in the community. Read this great article, here.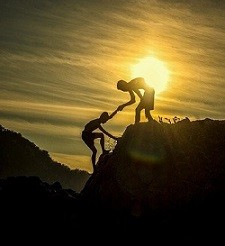 Rare Disease Day blog: CDER's Progress in Rare Diseases
This piece is authored by the Rare Diseases Team within the FDA's Division of Rare Diseases and Medical Genetics (Center for Drug Evaluation and Research), taking us through its productive efforts in approving new and/or repurposed treatments, for patients with rare diseases. Click here to read this blog.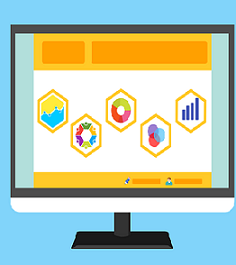 Rare Disease Day blog: Rare Diseases – a Research Priority for Everyone
In this Rare Disease Day blog, Dr. Anne R. Pariser (Director of the Office of Rare Diseases Research, at the NIH's National Center for Advancing Translational Sciences) discusses the milestones reached and benefits achieved for patients of both rare and common diseases, via rare disease research. This great piece is now available for all to read, here!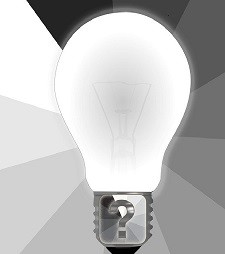 Rare Disease Day blog: Rare Disease Day Quiz 2021
The 2021 editon of our annual Rare Disease Day quiz, which aims to see how much you may already know about rare diseases and teach you some facts along the way. Along with research taken from content published in our journal over the last year, be prepared to see how often rare diseases show up in popular culture. Be sure to share your score @OJRareDiseases, using #RareDiseaseDay.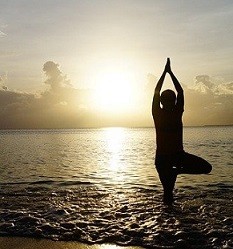 Rare Disease Day blog: Exercise Capacity Restored by Yoga in LAM
We hope you will take great interest in a blog by one of our journal's Section Editors, Kai-Feng Xu (Peking Union Medical College Hospital, China), an inspiring account of yoga effectively improving the exercise capacity of patients with lymphangioleiomyomatosis (LAM). Please read this interesting piece, here.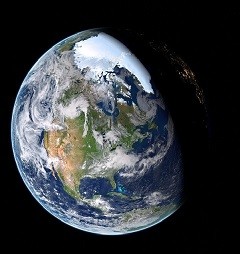 Rare Disease Day blog: What challenges have presented in a global pandemic?
Our content continues with another finalist from Findacure & Medics4RareDiseases' "Student Voice" contest. Sanjana Ashok, a student at St George's, University of London discusses COVID-19's negative effects on rare disease research and patient care. You can read this revelatory and important blog, here.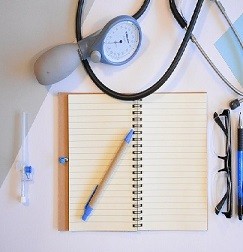 Rare Disease Day blog: What is Leigh Syndrome?
Our first Rare Disease Day blog from Findacure and Medics4RareDiseases' "Student Voice" contest, was a finalist. University of Edinburgh student Molly Bowden uses her experiences with a Leigh Syndrome patient, to discuss some of the changes which need to be made in patients' care in order to improve lives. Please read this piece on our blog network, here!
Rare Disease Day blog: Journey of a rare disease patient
Our final blog from the finalists of Findacure and Medics4RareDiseases' "Student Voice" contest, comes from Caitlyn Taylor, a student from the University of Edinburgh. She tells us of her time with an Addison's disease patient, and how she learned of the importance for doctors to be aware of the rare conditions they do not expect to encounter in their careers. The journey begins here.
Featured series: Undiagnosed rare diseases
Our new thematic series, guest edited by David Adams, delves into the challenges and opportunities which exist for patients living with undiagnosed rare diseases. We are looking to publish material which speaks to the importance of a diagnosis, of utilizing individual approaches in treating patients, of functional studies, and the best ways to share information. For more information about the series (including submission info), please click here.
PNDS Recommendations
We are proud to present the first of a series of recommendations from the PNDS on rare Autoimmune and Autoinflammatory Disease. This first set is about the management of systemic necrotizing vasculitides (polyarteritis nodosa and ANCA-associated vasculitides). Read more here!
Editor-in-Chief
Francesc Palau, Sant Joan de Déu Children's Hospital and CIBERER, Spain

Announcing the launch of In Review
Orphanet Journal of Rare Diseases, in partnership with Research Square, is now offering In Review. Authors choosing this free optional service will be able to:
Share their work with fellow researchers to read, comment on, and cite even before publication
Showcase their work to funders and others with a citable DOI while it is still under review
Track their manuscript - including seeing when reviewers are invited, and when reports are received
See what the Orphanet Journal of Rare Diseases In Review platform looks like
FOP
In collaboration with Dr. Robert Pignolo and an international faculty of experts, Springer healthcare IME has developed an independent educational program entitled, FOP: Recognition, Treatment and Hope. Highlighting a rare disease that is too often under-diagnosed or misdiagnosed, this free-to-access program aims to raise awareness and highlight the advances being made which have the potential to change the outlook for people with fibrodysplasia ossificans progressiva (FOP). Two resources are CME-accredited, an interactive case-based webcast and eLearning modules, both of which cover important topics within the diagnosis and management of FOP. Also included is the opportunity to test your knowledge through an image-based clinical diagnosis quiz, submit a case to our panel of experts for review, keep up-to-date on the latest news and find the FOP specialist center nearest to your location.

Aims and scope
Orphanet Journal of Rare Diseases is an open access, peer-reviewed journal that encompasses all aspects of rare diseases and orphan drugs. The journal publishes high-quality reviews on specific rare diseases. In addition, the journal may consider articles on clinical trial outcome reports, either positive or negative, and articles on public health issues in the field of rare diseases and orphan drugs. The journal does not accept case reports which do not present clinical or pathological findings that can provide information about the mechanisms of a disease. Case reports which just present phenotype information, should not be considered.
About Orphanet


The Orphanet Knowledgebase is an organized and dynamic collection of information and data on rare diseases and orphan drugs. Added-value data from multiple sources are archived, reviewed, manually annotated, and integrated with other data.

Orphanet makes available:
An inventory of rare diseases and a classification of diseases elaborated using existing published expert classifications, cross-referenced with other terminologies.

Annotations with associated genes, phenotypes and epidemiological data.

An encyclopedia of rare diseases in eight languages.

An inventory of orphan drugs at all stages of development, from orphan designation to European market authorization.

A directory of specialized services, providing information on specialized clinics, medical laboratories, ongoing research projects, clinical trials, registries, networks, technological platforms and patient organizations, in the field of rare diseases, in each of the countries in Orphanet's network.

An encyclopedia of recommendations and guidelines for emergency medical care.

A bimonthly newsletter, OrphaNews, which gives an overview of scientific and political current affairs in the field of rare diseases and orphan drugs, in English and French.

A collection of thematic reports, the Orphanet Reports Series, focusing on overarching themes, directly downloadable from the website.

Free access to Orphanet data for research purposes via www.orphadata.org.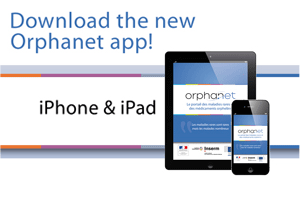 Affiliated with
Orphanet Journal of Rare Diseases is the official journal of Orphanet, the portal for rare diseases and orphan drugs.

Follow